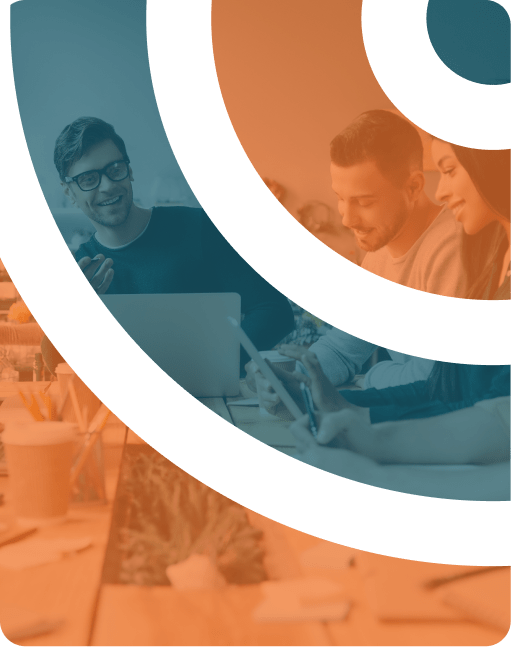 Want to hold an in-person event to bring a local group together with remote team members or staff? The hybrid option is for you!
Our expertise in virtual and in-person events lets us craft hybrid experiences than combine the two. For example, you could plan a gala at a venue and broadcast it live for other members, or do the same for talks at a conference. Hybrid mode can even apply to business meetings and corporate parties. With the right team and good logistics, you get to enjoy the best of both worlds.
Why organize a hybrid event?
To meet the expectations of those who wish to meet in person and those who prefer to stay at home.

Speakers and hosts can react to comments from those in the room as well as from online contributors through a moderated chat.

You can attract international keynote speakers to present via videoconference (broadcast live at the venue and online).

Your partners enjoy double visibility.

In the event the in-person component needed to be cancelled, everyone can still attend virtually.
Our team offers turnkey services to help you plan your hybrid event down to the last detail. Feel free to explore every option to ensure the event lives up to your expectations.
Want to organize a hybrid event?