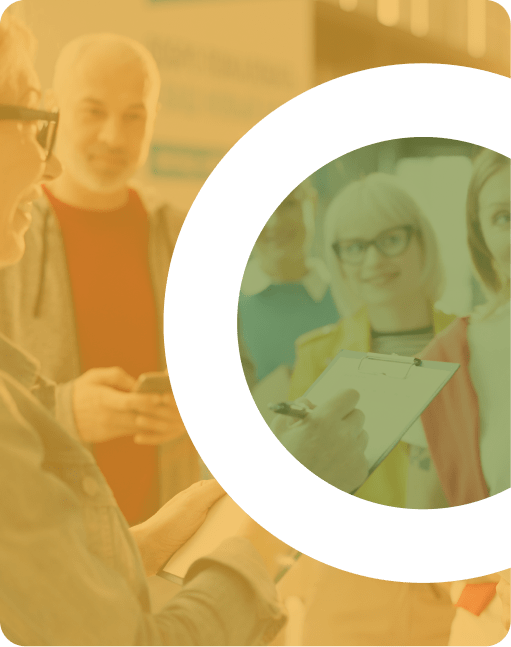 FROM REGISTRATION

TO

THE FINAL REPORT
We make sure everything runs smoothly from the moment your participants arrive, keeping in mind that a positive experience from the get-go will directly affect their overall perception of your event.
Our team offers friendly, simple and effective service as it guides your guests from the registration form to the welcome desk. We take charge of the following:
Online registration forms
Our user-friendly digital forms make the registration process as simple as possible for both you and your participants.

Database management
We manage all the registration information so that you can easily tap into the data when the need arises.

Name tag design and production
Our team will issue each participant a name tag at reception on day one of the event.

The on-site registration counter
We welcome your guests as they arrive, note their attendance, provide information as needed and handle any last-minute registrations.

Technical support and customer service
Throughout the event, we remain available to answer your participants' questions or address their concerns. We also help them out in the event of technical issues.

Registration and sales reports
After your event, you'll receive a report indicating the number of registrations and related sales.